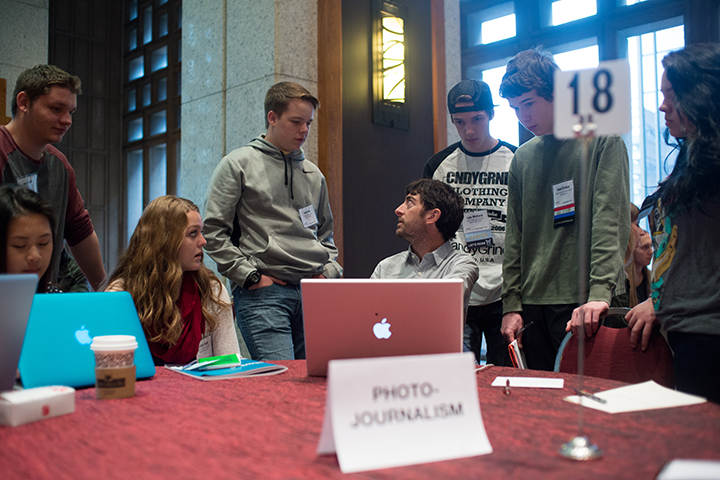 9 and 10 a.m. Friday. $5 fee.
Registration deadline: Oct. 25
Online preregistration required.
Tailored, small-group discussion sessions with journalism professionals in traditional and specialized areas. Media professionals share information about their work and backgrounds. This career exploration event is an excellent opportunity to meet people working in the field.
Break with a Pro sessions are available for a variety of career areas in the print, online and broadcast industries. See full list while registering online.
Students should develop questions on career-preparation requirements, nature of work, salary-level expectations, job availability and how to handle issues as a student journalist.