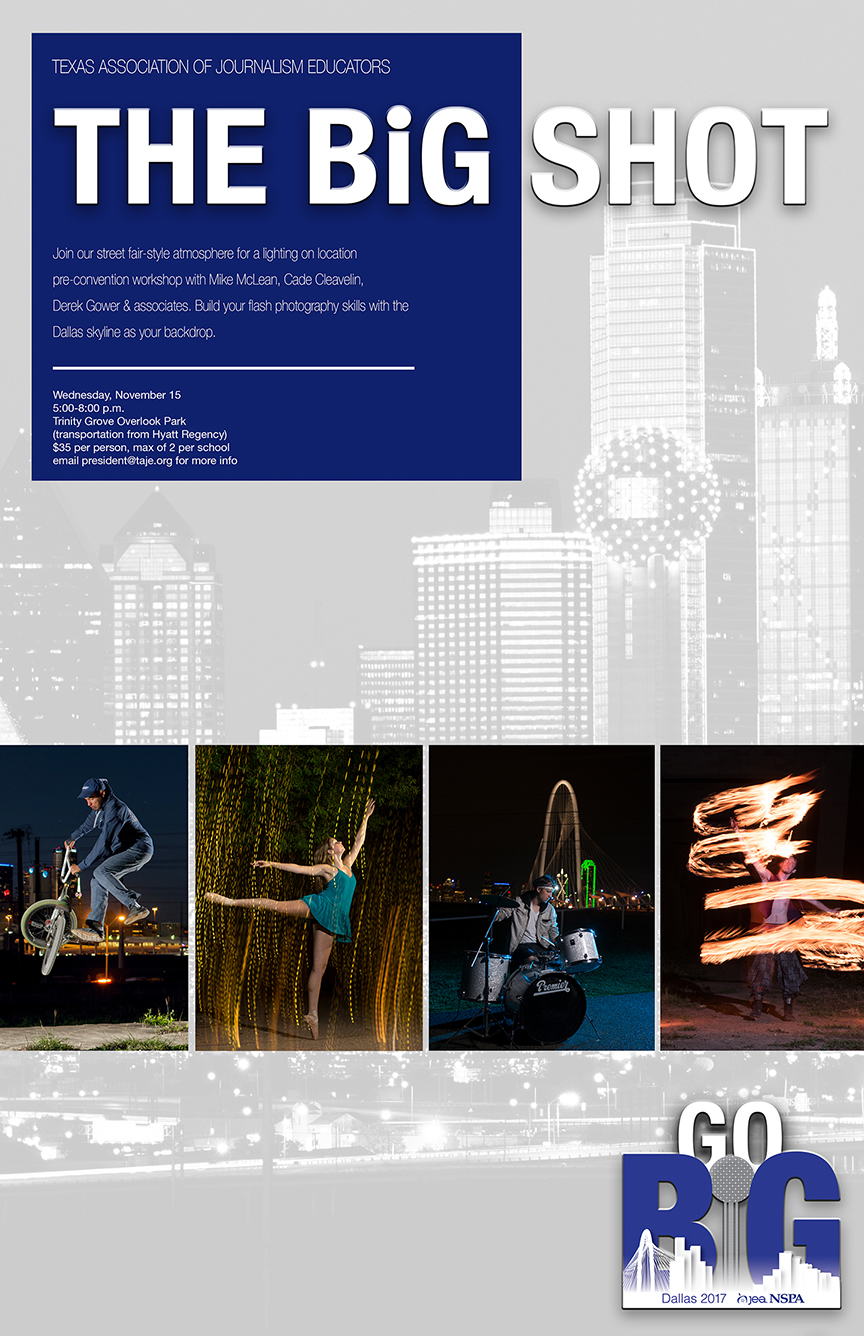 Join our street fair-style atmosphere for a lighting on location pre-convention workshop with Mike McLean, Cade Cleavelin, Derek Gower and associates. Build your flash photography skills with the Dallas skyline as your backdrop.
5-8 p.m. Wednesday, Nov, 15
Trinity Grove Overlook Park (transportation provided by TAJE from Hyatt Regency)
$35 per person, max of 2 per school
Email president@taje.org for more information.
Register at TAJE.org starting Sept. 1.